My name is Mark Spurgeon and I have been working in the Piano Business for over 30 years. I was very fortunate to have been trained on a one to one basis by a tuner technician with over 60 years' experience in Piano manufacture, reconditioning, and concert tuning. I also attended college and gained qualifications in tuning, repairs, and reconditioning.
For many years I ran a workshop dealing with all types of Pianos from old starter Pianos to brand new concert Grands. I tune for private customers, teachers, professional musicians, churches, and schools I can assist you in all aspects of the Piano, whether it is tuning a much loved family instrument, repairing sticking keys or reconditioning.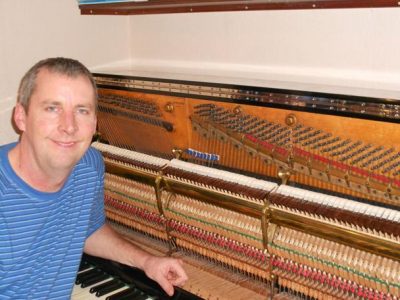 I also sell reconditioned and new Pianos, please feel free to contact me by e-mail, telephone or text. For advice on buying any Piano, a quote for tuning, repairs, reconditioning, or up-grading your instrument.
"Get your Piano professionally finished, polished or  painted. Contact for quote"